I never really had a New Year's Day tradition, unless you want to call sleeping late a tradition. But I learned a tradition from Almut's family in Germany. Their tradition, and is it one carried on by most of the family members in their new families, is that of the New Year's Day walk. It is usually done in the morning (which precludes much sleeping late) and can range from a stroll about the city to a long hike in the woods.
Part of the idea is to get out into the world and begin walking forward, rather than sitting and eating more holiday fare. But part of the idea is also to take the day as sacred and to do something one does not often do, simply walk to enjoy the moment, walk to experience and to welcome the new year.
My most memorable of these happened at St. John's Abbey in Minnesota. Almut and I were leading a New Year's reflective retreat at the Abbey Guesthouse, and we thought to lead the group on a New Year's Day walk across the frozen lake and to a small pilgrimage chapel with a beautiful statue of the pregnant Mary (you will have heard of her from other reflections we have written). It was a magical walk for the group. Having spent the retreat looking backward, we now began walking forward. It takes about an hour to go there and back, with the ice and snow creaking underneath your feet, and in the bleak midwinter, you do not feel like lingering long at the chapel. But the view of the chapel from the frozen lake, and the winter sun streaming through the stained glass onto Mary's statue are transcendent sights.
Today, we made that walk again. It was bitterly cold and we were reluctant to leave the warmth of the car. We began as the sun was setting, and the temperature dropped further. On arrival at the chapel, we climbed up the ice covered stairs to the chapel and took pictures of the interior. Then, as is our tradition whenever we visit Mary, Almut sang in her haunting soprano the song of Mary (helpfully inscribed on a plaque on the wall). We then wrapped our scarves tighter, adjusted our coats and gloves, and walked back across the lake in the waning sunset light to the Abbey guesthouse and a welcome cup of coffee.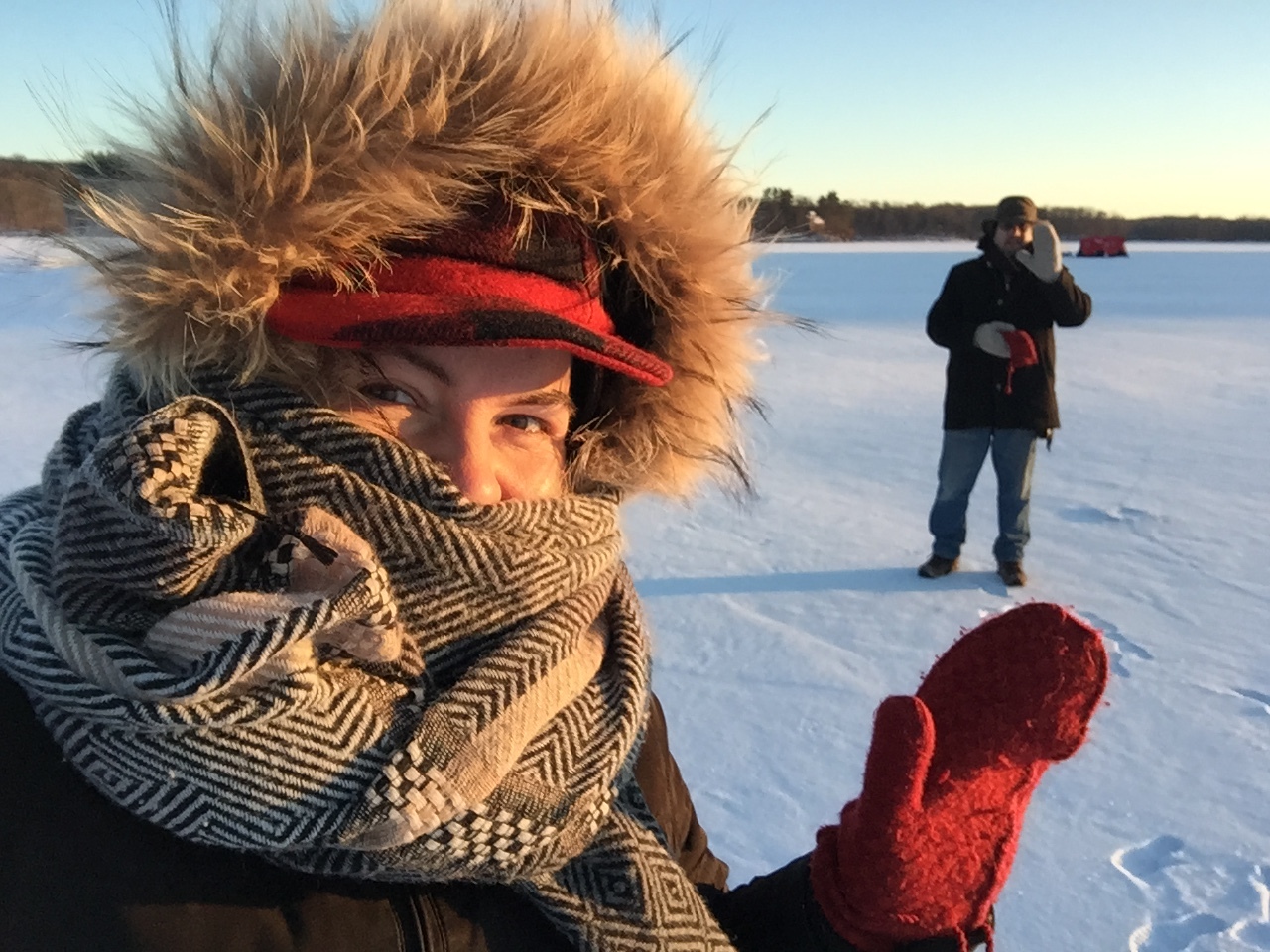 Our footprints in the snow, and the icy stairs reminded us of a poem by the German poet Hermann Hesse. Hesse knows we often prefer to live with our comfortable selves, and not step out into the challenging new. Here he calls us to health and wholeness, to taking courage, to walking through our farewells, to stepping forward by leaving behind, one step at a time. We share this with you, our own translation of the poem, as a blessing for this day.
Stair Steps
Like every flower withers and every youth
Fades to age, so blooms every step of life.
Every wisdom and also every virtue
Blossoms in its time and may not last forever.
The heart, it must at every stage of life
Be ready to bid farewell and start anew,
And with fortitude but without grief
Give itself away, again, to other bonds,
For in each new beginning dwells a mystery
Protecting us and helping us to live.
We should then cheerfully pass from space to space
And not depend on any one like home.
The Spirit will not shackle us, nor close us in,
From stair to stair he wants to elevate and broaden us.
We are hardly at home in any stage of life
And when comfortably settled in, weariness threatens.
Only the one ready for departure and the journey
May escape the crippling habit.
Perhaps the hour of our death itself
Might send us in youthfulness to newer places.
Life's call to us will never cease.
Be whole, my heart, bid farewell and heal!
Hermann Hesse
(transl. by Furchert/Huff 2014)